@KidRockOfficial
·
12h
People who haven't been raided
Hillary Clinton
Jeffrey Epstein's clients
Hunter Biden
Ray Epps
John & Tony Podesta
Perkins Coie
Marc Elias
Andrew McCabe
Larry Nassar
DC pipe bomber
Awan Brothers
Antifa BLM
Sandy Berger
Bill Clinton Eric
Swalwell
Diana Feinstein
Contractors using NSA database
---
Peter Strzok
Lisa Page
Cheneys
Barack Obama
Henry Kissinger
George Soros
Loretta Lynch
James Comey
John Brennan
James Clapper
Eric Holder
Huma Abedin
Anthony Fauci
Scarf Queen
Mike Pence
Valerie Jarrett
Debbie Wasserman Schultz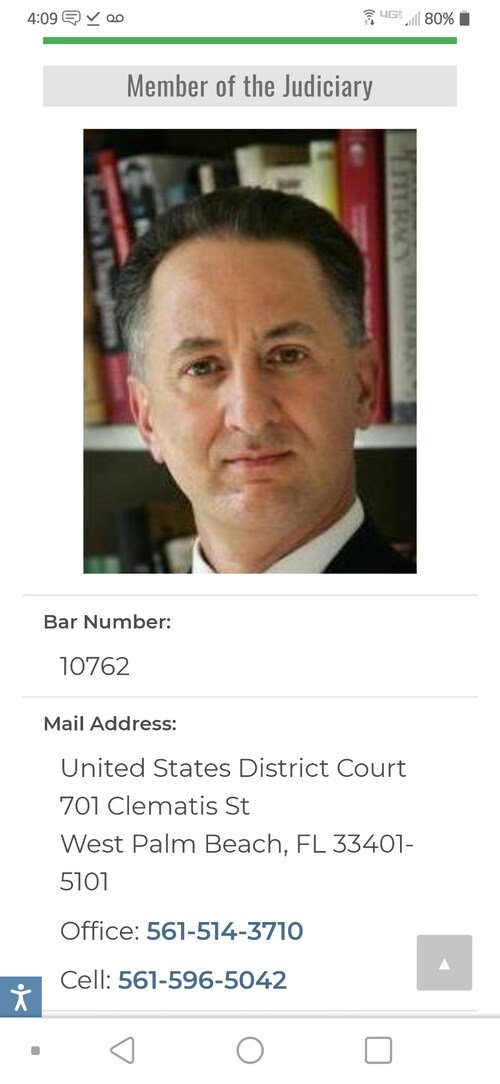 0
0
0
@Patriot108
·
23m
Replying to @KidRockOfficial
Can you tell they pissed off the posi they dont know what there fucking with
0
2
1

@TrumpWonTwice
·
1h
Replying to @KidRockOfficial
And the FBI lovers: Peter Strzok and Lisa Page!
0
2
1

@truthalready
·
1h
Replying to @KidRockOfficial
Spot on
0
1
0
GETTR News'Intolerable': Republicans Promise Investigation of FBI Raid at Mar-A-LagoAs Townhall reported, President Trump's "Southern White House" was raided by the FBI on Monday and the mainstream media reacted exactly as you'd expect. More "the walls are closing in" chaos that overTrump-Backed Joe Kent Surges Past Republican Who Voted for ImpeachmentFormer green beret Joe Kent has surged past a Republican who voted for Donald Trump's impeachment in a hotly-contested battle for a congressional seat.Check Out This Afternoon's GETTR Livestream ScheduleTune in here!Ukraine : le risque d'une catastrophe nucléaire à Zaporijia inquiète de plus en plusLes bombardements près du site de la centrale de Zaporijia en Ukraine inquiètent de plus en plus quant au risque grandissant d'accident nucléaire. Les États-Unis ont sommé la Russie de cesser toute acReport: Judge Behind Mar a Lago Raid Is Epstein-Linked, Obama DonorJudge Bruce Reinhart – who is reportedly the most likely judge behind the warrant authorizing a raid on former President Donald Trump's Mar A Lago estate – is a former attorney who represented employeHunter's Not the Only One! Jesse Watters Sheds Light on Pelosi's Son After Hushed Trip With MomFox News host Jesse Watters pointed out that the son of House Speaker Nancy Pelosi, Paul Pelosi Jr., traveled to Taiwan with his mom, conducting allegedly shady business dealings that the media convenStaatsanwaltschaft durchsucht Email-Postfach von Olaf ScholzDie Staatsanwaltschaft in Hamburg hat im Rahmen ihrer Cum-Ex-Untersuchungen auch das E-Mail-Postfach von Olaf Scholz (SPD) durchsucht. Wie das Hamburger Abendblatt berichtet, sollen Ermittler bereitsBiden And Pelosi Give Wrong 'Facts' About 'Assault Weapon' BanPresident Joe Biden and congressional Democrats are trying to reinstate the federal assault weapon ban that was in effect for 10 years because—they claim—it reduced gun crime. The bill, which just pas'A Special Kind of Stupid': Kennedy Blasts Democrats Over Massive Tax and Spending BillLouisiana Senator John Kennedy torched the Schumer-Manchin Inflation Reduction Act in a video statement shared on twitter over the weekend —Kennedy says passing this bill takes a "special kind of stupEm seu 1º dia de governo, esquerdista Gustavo Petro propõe aumento de impostos na ColômbiaEm seu 1º dia de governo, esquerdista Gustavo Petro propõe aumento de impostos na Colômbia Leia mais: https://www.jornaldacidadeonline.com.br/noticias/41266/em-seu-10-dia-de-governo-esquerdista-gustaClinton Plugs 'But Her Emails' Merch After FBI Raids Trump Home for RecordsHillary Clinton is poking fun at Donald Trump, highlighting her "But Her Emails" merchandise in the wake of the FBI executing a search warrant on the former president's Florida home.Sen. Portman: Report on Chinese Snooping Is a Critical 'Wake Up Call' for FedSen. Rob Portman (R-Ohio) told One America News that his report on Chinese infiltration of the federal reserve is a much needed wake-up call for an institution. Portman said it is critical to the finaVinculan a Pedro Castillo con líder de banda delictivaLa Policía Nacional del Perú desarticuló este lunes una banda presuntamente dedicada al robo de autos de lujo en Lima, cuyo cabecilla tiene fotos con el presidente Pedro Castillo y presumía de haberseSerena Williams Says 'Countdown' to Retirement Has BegunUS tennis great Serena Williams announced on Tuesday that "the countdown has begun" to her retirement from the sport.
© 2022 GETTR, Inc.
Have your own opinion to voice out?